Regular price
$12.99 USD
Sale price
$7.99 USD
Unit price
per
Sale
Sold out
View full details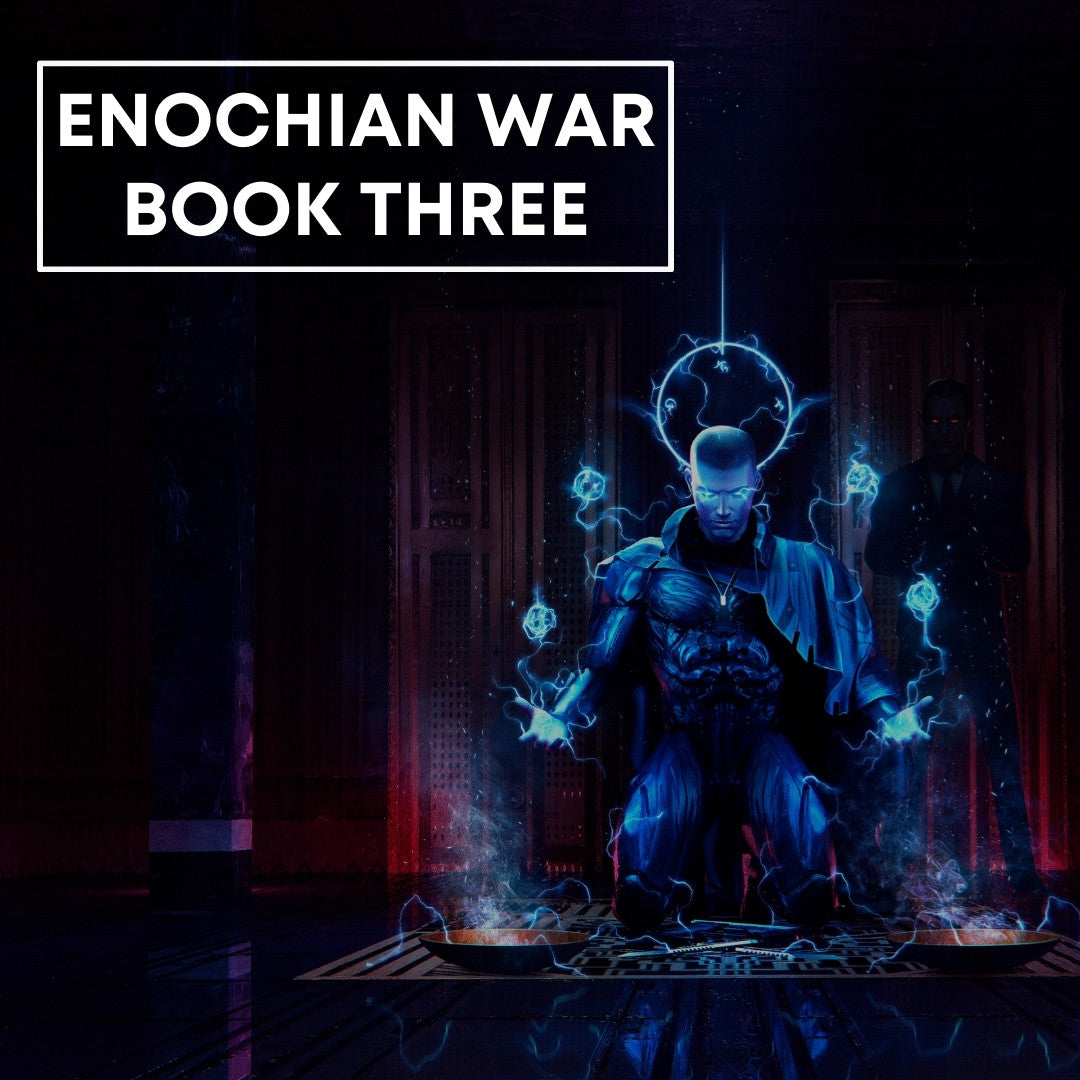 BOOK THREE OF THE ENOCHIAN WAR TRILOGY
Prefer a different format?

 

Click here.
The war on the raknoth is all but won.
The war on demons is just beginning.

In the wake of the hybrid massacres, a devastated Enochia looks to their leaders for answers. From the safety of his White Tower, the High Cleric gives them. "Look no further than to those who upset Enochia's natural order to begin with," he says. "Look no further than to Haldin Raish, and his demonic ilk."

When the Sanctum declares a holy war on all of Shaper kind, Haldin soon finds himself facing unsavory choices and even more unsavory allies. But when he learns just how much danger the raknoth still pose to Enochia, he's left with little doubt. Like it or not, Enochia is going to need its Shapers to survive what's coming. And no one else is stepping in to save the day.

Now, surrounded by allies he can't trust and trapped on a planet that wants no part of him—save for his head—Haldin must face down his greatest opponent yet: the people of Enochia.

Grab your copy today for the thrilling conclusion to the Enochian War trilogy!
How does it work?
Buy Direct. Fight the Power.

By cutting out the big retailer middlemen and buying directly from Luke, you pay less — and he makes more!

Read Anywhere.

Download your ebooks and audiobooks to any device known to man. Or find print versions right here.

Enjoy with Confidence.

We offer a 100% money back guarantee on all digital products — no questions asked.