Regular price
$10.99 USD
Sale price
$5.99 USD
Unit price
per
Sale
Sold out
View full details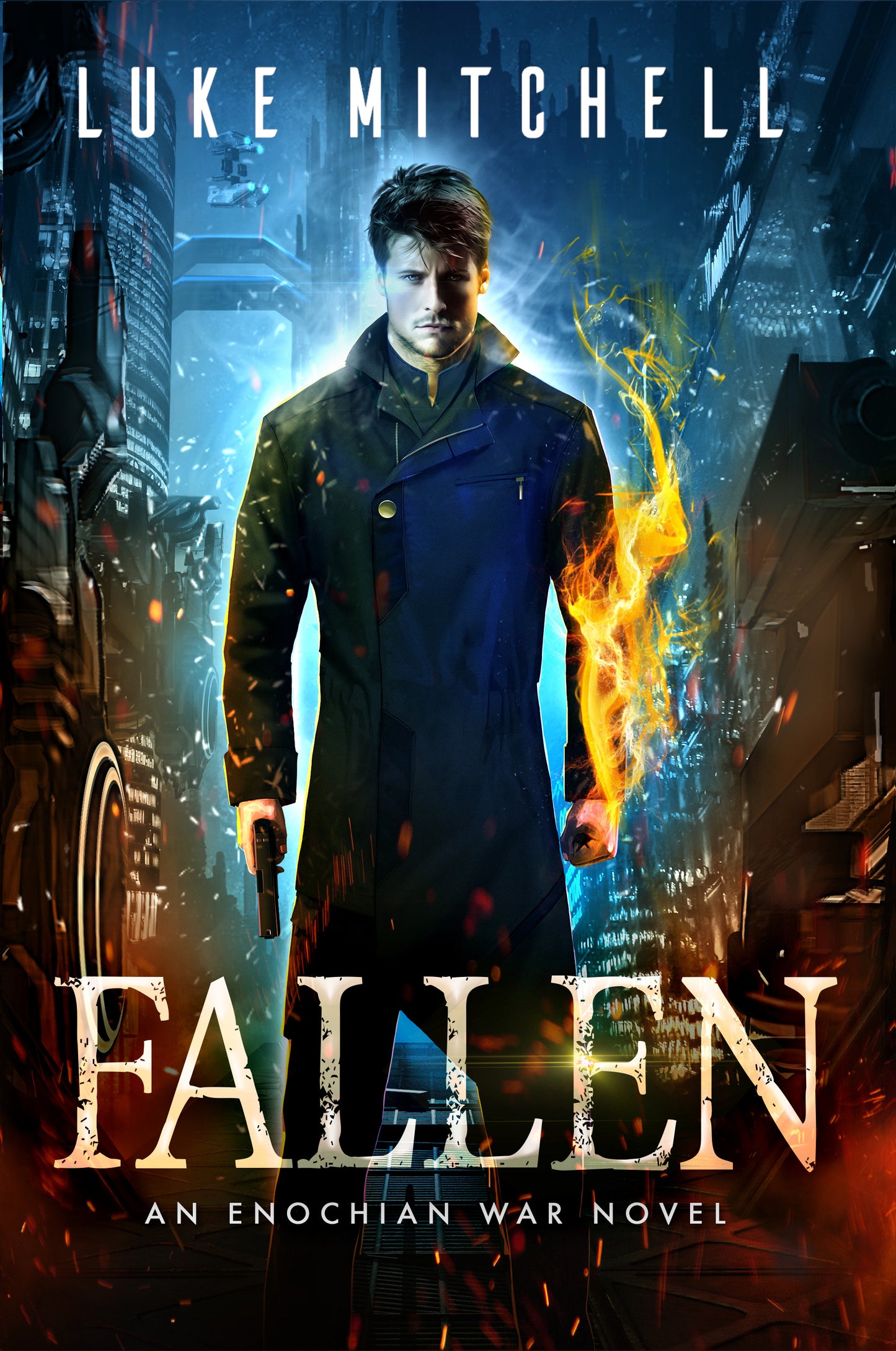 AN ENOCHIAN WAR COMPANION NOVEL
Prefer a different format?

 

Click here.
Imprisoned from childhood. Forced to hunt his own kind.

Taught from a young age that his arcane powers were a mark of the demon inside of him, Garrett was given a choice: submit to the Sanctum and earn his redemption by hunting others like him... Or refuse and die.

The bright side? He probably won't live long enough to grow old with his regrets, anyway. But when he's forced to take a pretty new recruit out for her first day on the job, his terminal career plans go sideways fast.

Now, confronted with a startling conspiracy to end the war on demons once and for all, Garrett finds himself staring down one final choice—between the sanctity of his own spirit... and the lives of the entire planet.

With great power, comes a great big pain in the ass.

Grab your copy of FALLEN today for a riveting thrill-ride through the dark underworld of Enochia...
How does it work?
Buy Direct. Fight the Power.

By cutting out the big retailer middlemen and buying directly from Luke, you pay less — and he makes more!

Read Anywhere.

Download your ebooks and audiobooks to any device known to man. Or find print versions right here.

Enjoy with Confidence.

We offer a 100% money back guarantee on all digital products — no questions asked.