Regular price
$19.99 USD
Sale price
$15.99 USD
Unit price
per
Sale
Sold out
View full details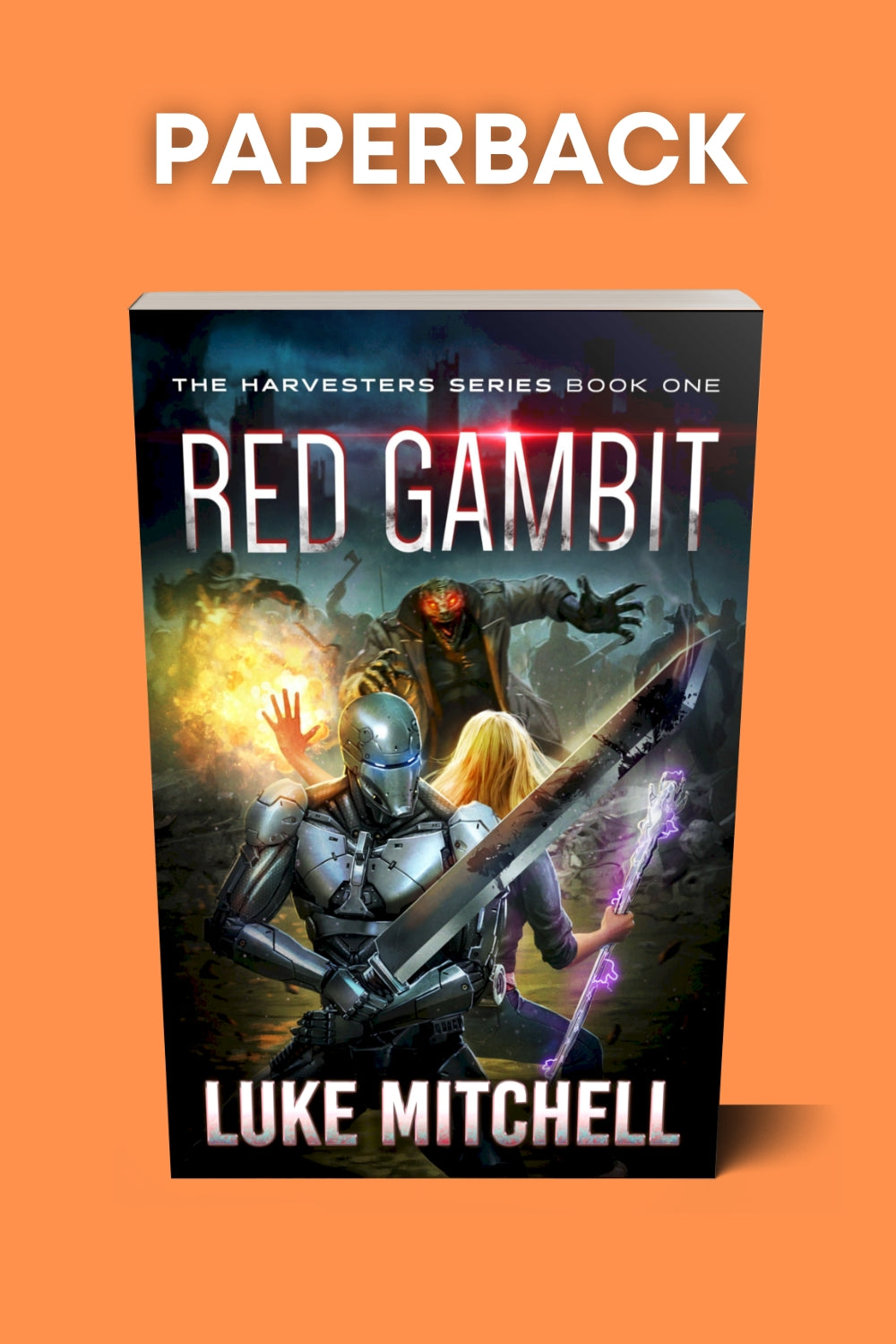 BOOK ONE OF THE BESTSELLING HARVESTERS SERIES
Prefer a different format? Click here.
They said the meek would inherit the Earth…

As far as Jarek can tell, though, they must've been speaking Dutch or something, because those "meek" aliens sure did make a bloody mess of things. Even so, Jarek wasn't about to make a fuss over the raknoth apocalypse. Not until those red-eyed bastards stole his exosuit.

You don't steal a man's exosuit...

But when Jarek's quest for vengeance runs him straight up against an alien stronghold, and a blonde arcanist who throws around grown men like telekinetic frisbees, he soon learns there's far worse than missing exosuits to worry about. And if he and his fiery new friend don't put a stop to it, they may just be looking at Apocalypse Number Two...

Don your power armor, grab your copy, and join Jarek and Rachel for a rip-roaring sci-fi thrill-ride today!

Warning: This book contains big hearts, BIGGER swords, and a whole metric crap-ton of high-octane badassery. Also, swears. And snark. LOTS of snark. Read at your own risk.
How does it work?
Buy Direct. Fight the Power.

By cutting out the big retailer middlemen and buying directly from Luke, you pay less — and he makes more!

Read Anywhere.

Download your ebooks and audiobooks to any device known to man. Or find print versions right here.

Enjoy with Confidence.

We offer a 100% money back guarantee on all digital products — no questions asked.